Slutstation Tjernobyl has many years on its neck and it is a nice feeling I think. Here they answered some questions from me. They release a split disc with Kardinal Synd in May-2022. This interview was conducted at the end of March 2022
Hey, guys. Have you been playing all the time or have you had a break?
-Hey, hey! Tjernobyl is known for its many, sometimes long, serious interruptions. But we always come back, a little older, prettier, a little more bitter.
Who are the members now?
-Lars Norrman (Guitar and vocals)
-Danne Berggren (Guitar and choir)
-Tia Marklund (Bass and choir)
-Morgan Lie (Drums)
The name Slutstation Tjernobyl fits well into these Ukraine war times... Have you ever regretted the name?
- Nope, we haven't. Especially relevant now that many people are looking for simple answers to difficult questions, such as building nuclear power plants, it will work out. Don't forget to join NATO.
I have the latest record (the split with Kardinal Synd), Vi är alla stjärnor and Noll Nio Noll... What else have you released and how do I get these?
-Good on you! On the record (read cd) you miss the cdsingle Till Krig but I think it's over, may have to come back on that question. There were also Tre i en from Kamel and lot of different collectionscds. Probably Tradera if you checked with Pelle (SCK), Mårten (BEAT) and Stephan (Tidens tempo) already.
You're releasing a split with Kardinal Synd, was it obvious that you were going to do a cover of their songs? What songs did you choose from?
-It was something that Danne and Martin (Kardinal Synd) talked about already at the first meeting when a split came up. It was and is a good idea. Liten Lilja became the obvious choice for us quite immediately.
They let guest singers join us on three of their songs, you had no idea about that?
-Yes, we had thoughts and conversations about it. No mentioned, no pinched. I'm not sure what happened to that idea. All of a sudden the album was finished and we were happy with the result. There are fewer voices than usual on this album. Only Lasse and Danne sing.
You only do songs in Swedish, wouldn't it feel wrong to write in English?
- Say Slutstation in English... Let's continue with the Swedish language.
Now you're at Second Class Kids, you've been to a few different companies... How come that?
-Good or bad timing? When you, like us, have been operating for almost 30 years, the conditions change as you go. Bands and companies may not always be in the same phase and then changes must take place. We have enjoyed all the companies we have worked with over the years.
Will there be more records on Second Class Kids Records?
-Well, we try to release a maximum of 1 record per company ;). Seriously, there could be more releases on SCK. Pelle is awesome!
Do you have any other favorite bands at the company? Or else in Sweden?
–We like all bands at the company and a hell of a lot of other bands outside SCK. Mimikry, Strebers, Asta Kask, DLK to name a few.
Old and bitter, is that how you feel in today's society?
-Maybe it's something you're dreading for? Or are you still young and angry? Perhaps it is a smooth and invisible transition... It's not middle-aged and content anyway. Too angry still!
What's the difference between being a young punk and now an older punk?
-I don't think there's much difference. The values are the same but you have become less naïve and the perspective has changed as you get older. However, more responsibility now with families with all that it entails.
What does punk mean to you today if you compare it to when you were younger?
-Pretty similar, style of music, legal cord and guiding light. I've always liked doing it myself concept and being as you like.
How do you think it is to live in Sweden today, considering the politics now with SD, KD, M etc?
-Unfortunately, the political climate is getting darker, browner, tougher. It also reflects the whole of society at large. The right wing wants to become a miniature America, completely unsympathetic to the increasing violence and responds with harsher punishments and more sell-outs. And they see no connection to increasing inequalities and inferior opportunities between those who have and those who have not. Everything will be sold out to the good capitalists who want the good and woe of all. It is sad that there is no longer any truth. But it should be said that as it stands in Ukraine, with Russia's invasion and war, abuses against civilians, bombing hospitals, crimes against humanity and general idiocy, the domestic political situation is comparatively fantastic and few and unreachable. It's just so fucking stupid and unnecessary to start a war of aggression. Pandemic, the world is about to coal oil gust beyond rescue and so come a war on it?!!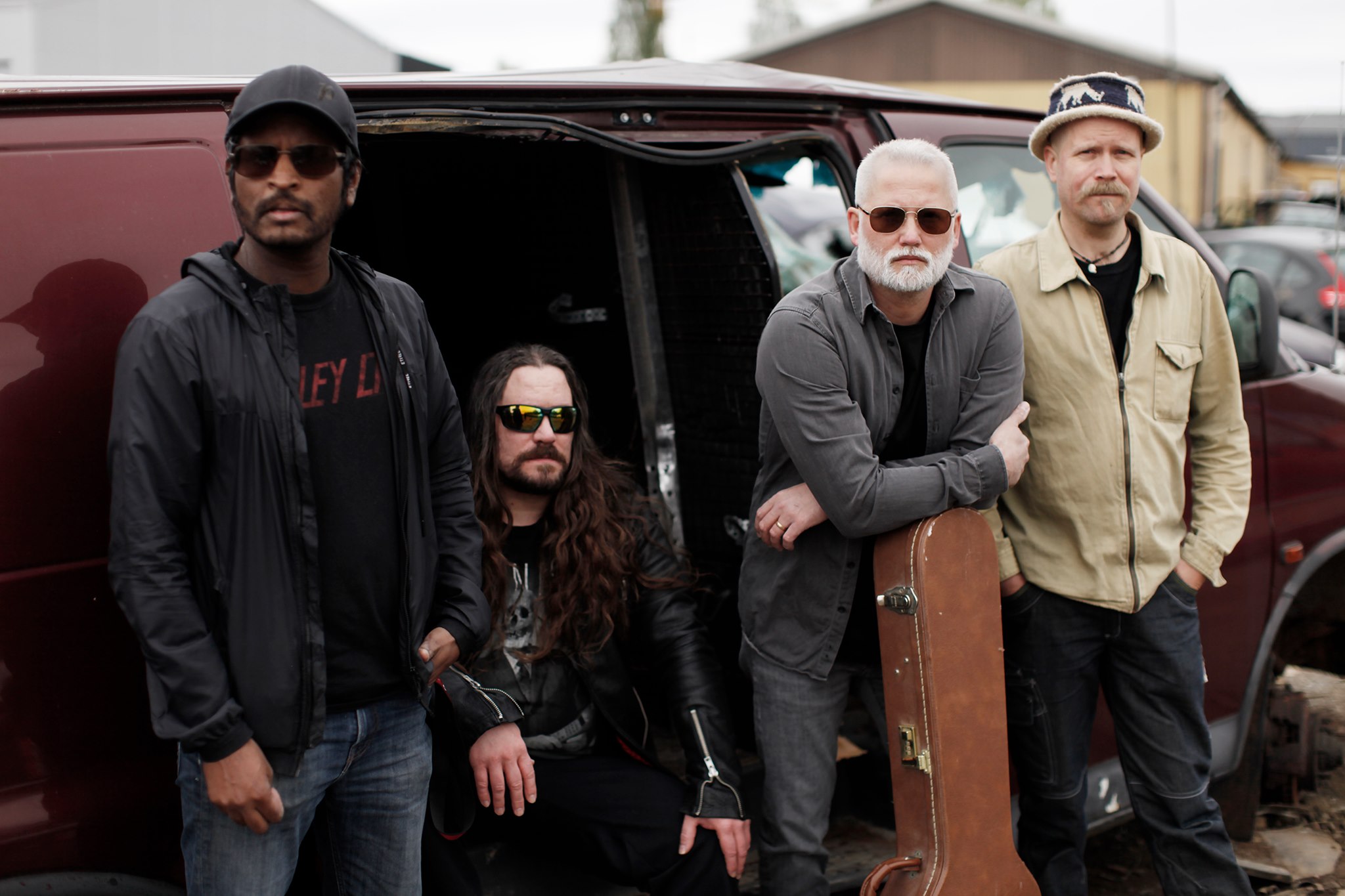 How are we going to make people understand that SD is not the way to go?
-If you want to be a Nazi and stand for their values, SD is an excellent alternative. Gustaf Ekström co-founded SD's local branch in Skåne in 1988 and during World War II volunteered in the Waffen-SS, Fritz Håkansson (The Nazi Party Nordiska Rikspartiet) was also involved. Jimmie Åkesson also wanted to be there and if you didn't see where the old guard came from, you are really stupid but I don't think Jimmie is, despite his round and uncomprehending eyes. Did you join because there were pretty girls there? Nice booze parties? Fun to march? Or did they share their values? If it's for the girls and the parties, I understand that MUF was a better option. The way to reduce SD's growth and influence is to reduce the gaps in society. Don't put people against people, group against group, countryside against city, but we, together. Make it easier and cheaper to change careers later in the world of work. Make sure that smaller towns have confidence in the future and not closure decisions. There is a lot of money that is misallocated. The person who is sick is a patient, not a customer, the person who is old is a person, not a customer. Abolish free school choice and ban profits in school, health and social care. Stop selling out the public. People who feel threatened and insecure are happy to seek a scapegoat. It is not easy but difficult and the further out on the right scale our elected governments end up, the harder it will be to reverse the trend.
To play this kind of punk in Sweden, how is it? Do you play concerts mostly with other punk bands, right? What's the oddest band you've ever played with?
-It's up and down, now it feels like it's going on again, which is great fun to be involved in. We mostly play with other punk bands or with closely related genres. We once ended up at a deathmetal/crustpunk festival and you could say that most people had not come to see us :-). Odd band names that must at least be mentioned are Happy Bananas, a real trallpunksband name!
If you could choose five bands to have a concert with you, which five would you choose if you could choose any band, dead or live band?
-Bad Religion, NOFX, Ebba Grön, Motörhead and the Retards (for local representation).
What's the dream band you've already played with?
- It's going to be Strebers! Ulke is the best in the world.
Do you buy a lot of records yourself? The first record you bought, the latest and the most expensive you ever bought?
-I (Tia) lived next door to a synthguy when I was a kid. He was a few years older than me and therefore had a slightly better economy than me. He found out which records I would rather buy but couldn't afford, then he bought them and used them as a Frisbee against our house wall so that they went into a thousand pieces. I collected a few years and then I went and bought an expensive picture disc with Depeche Mode, filled the engraving with contact glue and painted Hitler moustache on all the members of the band and then left in the neighbor's mailbox. Nowadays I work as a touring service technician and the greatest pleasure is to go out to lunch and browse vinyls. I buy too many vinyls. Rarely do I buy something more expensive than about 300 bucks, but you bargain quite often so some are probably worth much more. The first real purchase for your own weekly allowance was probably Number of the beast (Iron Maiden), or Let there be rock, AC/DC.
What three words describe your music?
-Ready, steady, go!
Are there a lot of interviews these days? Boring or fun?
-It's manageable :). Interviews are always fun!
The strangest question you've ever been asked? (Apart from that one)?
-Can't think of any exact question right now but we can tell you that we have been "offered" to swish an interviewer to get ahead in the interview queue. That's unusual.
The question you miss and want?
-How is it that you have already been asked to play on the Close-up boat in 2023 and 2024?
Do you read reviews on your records? What's the weirdest thing you've ever had?
-At least I do (Lars) for better or worse. It's nice to get praise and appreciation and then if it would be a bad review, try to understand why they are wrong. I don't remember anything particularly strange, but I remember that it was great to see that we had written the best punk song of 2006 in the form of DN debate.
Tell us the story behind the song Hälsans segerftrofé) Health's Victory Trophy?
-The creation of that song actually has a little special story. Often when we write songs, a person has a basic idea that the band together develops with, for example, melodies, solos, lyrics, arrangements, etc. Hälsans segertrofé stands out a little there. You could say that it's a bit of a kit with both mine (Danne) and Lasse's riffs. We had to work a little harder with transitions and bpm for that particular song. Lyrically, I think there is a strong recognition factor. About the balance between healthy life and party life. When you know you should start training but don't really have the will to cross the famous training threshold. Some may think that the text is self-perceived, but it is not. It's more of a bunch of things I've heard and seen. I haven't seen the threshold :).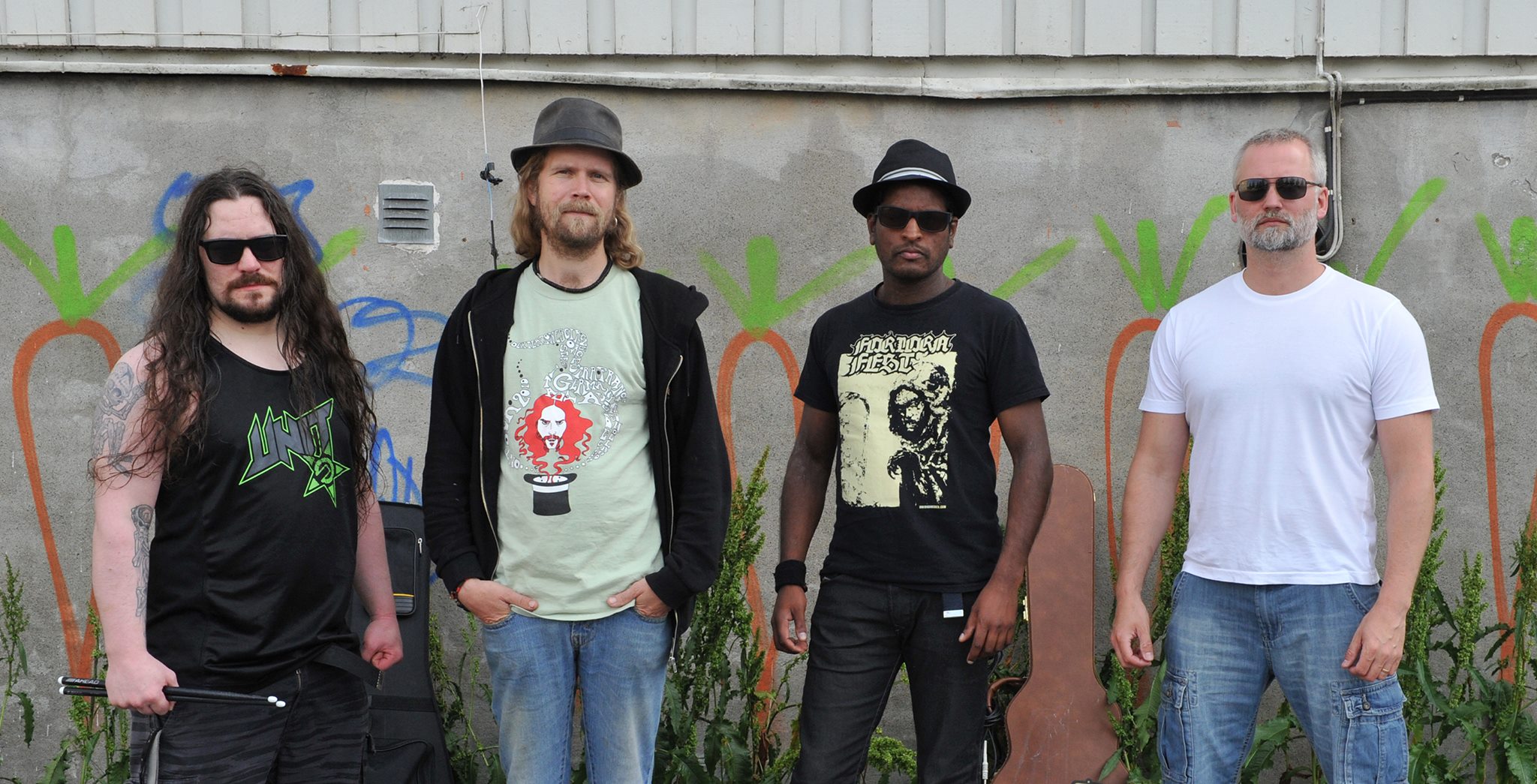 Do you play songs from all the records live, or are there any you're tired of?
-Yes, we do, but there are songs that you get tired of.
Which songs are the audience's favorites?
- Oh, hard question. Tala är silver and God läskeblask are classics. But if we look at Spotify, it is right now Ris och ros, Som en doft av napalm and Vädervisan that applies. Closely followed by Gammal och bitter. It will be interesting to see what the new songs will receive live.
If someone paid for a four-song recording where you "had to" record four covers, which ones would you choose?
-How much money? :-) We don't have a backbone. It may also be that it is at the planning stage and a little secret.
Futures for the band besides new gigs?
-Rehearse, record video, design merch, write new songs that hopefully turn into a record or two, and at the same time stick together, both mentally and physically. Next year we celebrate 30 years as a band and it has to be done something about that...
For yourself?
-Try to live more in the present and not then and enjoy it.
Words of wisdom?
-There's no bad weather, just ugly clothes and bad attitude.
Something to add?
-Thanks for a nice interview!