Scallwags from Germany have done their first LP in 12 years and celebrate 25 years as a band. Here have Thomas been so kind and answered a lot of questions. May -2022
Please tell me a little bit history of the group? It took 12 years between Rock n roll crash course and the new LP 25? What happened?
-We are Scallwags, a punkrock band from Germany. Founded 1996, we released 6 records, two bestof on vinyl, several songs on compilations in Japan, Spain and the US and played countless concerts. Last year we celebrated our 25th anniversaries with the second best-of LP "25" with two new songs. Rock'n'Roll CrashCourse was released 2009. It took us 9 years two finish the follower Rock'n'Roll Requiem, basically due to a lack of time to write and rehearse new songs. I got two kids, we live far scattered in Germany. So we concentrated on playing a live shows.
Please tell me a little about every member in the group right now, age, family, work, interests and something bad about everyone? Earlier bands? Other bands on the side?
-Thomas (vocals, guitar): 45, married, two Kids Other bands: Pigs in Green, Motherwell Park
Christian (vocals, drums): 47 Other band: Sinnfrei Former Bands: After Midnight
Alex (guitar, vocals): 47 Former band: After Midnight
Michael (bass): 32 Former bands: The Rambles, Rick Tick Evil
I can hear much different influences but mostly older punk? Favorites from the past?
-We have different influences from punkrock, rock'n'roll to hard rock. If we look at punk bands from the past we could name The Ramones and The Clash.
Scallwagon are you satisfied with the name? How did it came up? What does it mean? You weren't afraid that some other band would be named like this? Which is the best bandname you know?
-Scallwags or Scallywags is an old English term for rascal or brat. We chose the less common form without the Y which is good because there are a few other bands named Scallywags. But Scallwags is unique. If you look at our logo you will find the Y as the slingshot
What´s the best thing with playing live? Have you done any since the covid came?
-Directly interacting with fans, sweat, energy and loads of fun. We just did one show since the covid restrictions. So we are really looking forward to play shows again this year.
And where is best to play? And the worst place? Or isn´t it any bad place….
-We prefer small clubs where the audience is packed and the sweat drips from the ceiling.
How is to play this sort of music in Germany right now? Which types of bands do you have concerts together with? Which is the most peculiar band you have been played with on a concert?
-Germany has a vital punkrock scene with s lot of great bands. Although I have the impression that the bands are getting older and not so many young bands are coming up anymore. But maybe that's because I got old, too. We play with a lot of different bands, not only punkrock bands which is often exciting but I don't remember an especially peculiar band. But the Gang Green guys were kinda strange. ;-)
How would you describe your music in three words to people who never have heard you?
-Punkrock & guitar soli
What does punk mean to you, is it only a word or is it a lifestyle? Have it changed through the years?
-Punk is not just music it is also a mindset and a lifestyle. It surely has changed through the years as many facets were added. So no matter how people exactly define punk, for me the common basis should be an anti-racist, anti-fascist attitude. And a certain fuck you spirit.
Which song/album or group was it who took you into punk/hardcore and into music and play yourself?
-Guns N' Roses made me start to play music myself. Rancid and the Fat Wreck bands, first and foremost NOFX brought me to punkrock.
What shall a young guy do today to shock their parents as the way we did when we were young? They have already seen everything ;-)? Or isn´t it any idea to shock your parents?
-A certain rebellion against the parents is quite natural and an important part of growing up and one's own development. But I was never specifically out to shock my parents. Now I'm a father myself and on the other side, so to speak. Let's see what my kids will do.
How is it to live in Germany right now? Politically? Fascists? Antivaxxers? What do the german government says about the war in Ukraina?
-Our live in Germany ist quite privileged when I compare it to a lot of other countries. For the fact that people are doing very well for the most part, we have a lot of discontent and a lot of whining. And yes, we have fascists, we have vaccination opponents, we have a lot of idiots. But the majority is ok but unfortunately too quiet. And so the idiots get much more space and attention than they deserve. We are all shocked about the war in the Ukraine. The German Government absolutely supports the Ukraine. But they often seem to discuss too much instead of acting.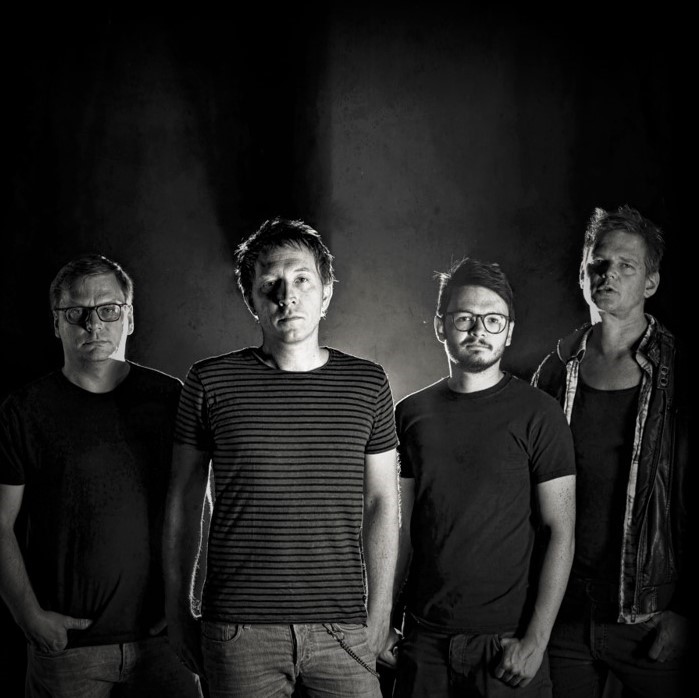 Is there any good bands from Germany right now? Is the punkscene/metalscene/hardcorescene big? How is it in your hometown?
-There are a lot of good bands in Germany. Metal is also quite big in Germany although I don't know that much about it. It seems to be an active and loyal scene. The Punk scene is ok but it seems to me that it is no longer as alive as it once was.
What do you know about Sweden? Have you been here sometime? What is typical Swedish? And what is typical german?
-I have been to Sweden once as a child with my parents. Typical Swedish for me (besides Ikea and Knäckebröd ) is the really good musical education you have which fosters the development of great bands.
Have you heard any good bands from Sweden?
-There are a lot of great Swedish bands. Besides the American Fat Wreck bands we grew up with all the Burning Heart bands, e.g. Bombshell Rocks, Millencolin, No Fun At All or Randy. Or more rock'n'roll bands like Hellacopters. And certainly ABBA.
Your lyrics, who does them and what influences you? Never in german?
-I write most of the lyrics. I am influenced by what happens in the world. We never did a song in German because I actually don't like to sing in German. But there a really good bands that sound great with German lyrics.
Please tell me a little about the following songs
-No Pasaran No Pasarán! (Spanish for "They won't get through") is a quote from a speech by Dolores Ibarruri, who used it to call for resistance against the fascists under Franco in 1936. Our musical middle finger to all right-wing idiots and an appeal to all the indifferent to be loud and get in the way. So that they don't get through, neither with words nor with deeds!
-Desperate Lullaby A fictional lullaby for a child on a refugee boat. Dedicated to Alan Kurdi, the Syrian toddler whose pictures went around the world in 2015 when he washed up drowned on the Turkish coast. In the pictures, it almost seems as if the three-year-old is sleeping on the beach. The video for this song was created in collaboration with Sea-Watch and calls for donations for the organization. Video: Scallwags - Desperate Lullaby (Song for Alan)
-So pretty Not everything is as it seems. A song that was created under the impression of the nightlife in the red light district in Bangkok.
Is there any subject that you never will write anything about? Or isn´t anything sacred?
-I can't think of any topic right now that you couldn't address. It always depends on how you approach and realize a topic.
Politic and music, does it goes hand in hand? Which is your most political song? Is it important to get out your opinions in music? Or is it OK to play music and not sing about politics?
-It is absolutely OK to not sing about politics. We do not always sing about politics. But politics and music can perfectly go hand in hand and music helps to address topics to a broad audience. For us it is especially important to speak up against fascism and racism. So our most political song is "No Pasarán!"
Best political band/artist?
-Propaghandi
Do you think that music(lyrics and so on) can change anyones life, I mean people who listens to music? Do you have any example?
-Yes I am pretty sure that this happens from time to time. Music has a lot of power.
Your favorite recordcover alltime? Who does your recordcovers? And do you have any good recordstores in your hometown?
-I don't have a particular favorite record cover. Maybe the White Album of the Beatles. For our record covers we work together with some of our friends, who are artists. In our hometown we unfortunately don't have a cool record store for vinyl at all.
Is it important to get out physical records of your stuff? Why or why not? Vinyl, CD, cassette, what do you prefer if you could choose whatever ? The latest record came on only on vinyl or?
-Up to now we released all our records physically. I like to hold something in hands. We used to make CDs of our regular albums and vinyl for the two best-of records. Vinyl is the most beautiful way to release music in my opinion. But the digital/streaming channels play an important role now, too. I find it fascinating that people all over the world have easy access to our music.
Please tell me a funny thing which have happened during your career and under some gig?
-Some really crazy thing…. We once had a naked fan hugging our bass player during a concert. That was pretty strange. he had slight problems to continue playing the song ;-)
How does your audience look like? Which people do you miss on your concerts? Which is the biggest band you ever have played together with? And which is the biggest band you once have as a supportband?
-In the meantime, we have several generations at our concerts. From new young fans to the older ones who have been with us since the beginning and now sometimes even have their children with them. Biggest band to play with is about to come this summer: Social Distortion We had no really big support bands so far.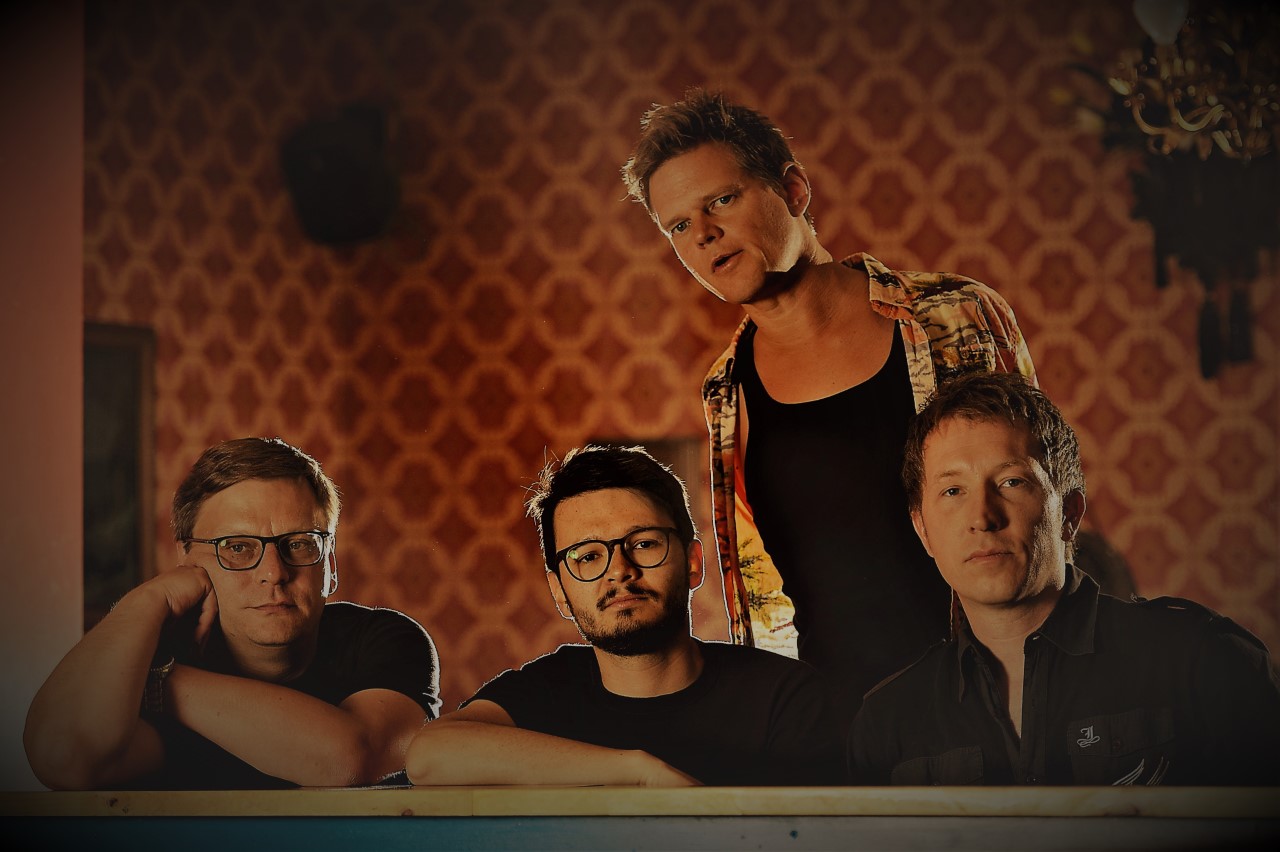 Please rank your five favoriterecords, five favoriteconcerts and five most important things in life?
-Records 1. Guns N' Roses - Appetit for destruction 2. Social Distortion - White light, white heat, white trash 3. Rancid - and out come the wolves 4. NOFX - Punk in Drublic 5. Bad Religion - The dissent of man
Life 1. Family 2. Friends 3. Health 4. Peace 5. Music
First, last and most expensive record ever bought?
-First: MC Hammer - Please Hammer don't hurt em Last: Bad Religion - Age of unreason Most Expensive: Guns N' Roses - Picture LP
Is it boring with interviews? Is it much interviews?
-We don't do that much interviews, so it's not boring yet.
Do you care about reviews? Which is the most peculiar you ever had, with this band or any other band you have been to? Have you ever changed anything after a bad review?
-I like to read reviews and find it interesting how other people perceive our music. We mostly get good reviews, which is great. There were surely also critical voices over the years but nothing that stuck in my mind or that would have moved us to act immediately. We've always done what we want anyway ;-)
Which bands do people compare you to, is it boring that people compare you to other bands or is it understandable?
-I think people need comparisons to classify music. So that's fine with me. Over the years we got compared to Bands like Rancid, Social Distortion or Randy which are bands we really like. So that's rather an honor. But the best comment was that we can't be compared and have a special style on our own. Which is fine after 25 years.
If you could choose five bands from the past and the history and nowadays and both dead and living bands to have a concert together with your band. Which five have you been chosen?
-For me it would be especially interesting to choose bands that don't exist anymore: The Clash, the Ramones, Turbonegro (with Hank), No use for a name, Nirvana and there would be many more.
Is music a good way to get out frustration and become a nicer person outside the music?
-Definitely. Making music is also a great way to blow off steam and clear your head.
Which is the most odd question you ever have got in an interview?(Except this one)
-I was asked during Corona what I would do if I were the Secretary of Health for a day. I said I would probably be sick for that specific day.
Which is the question you want to have but you never get. Please ask it and answer it?
-Would you like to tour Sweden? Yeah sure, when should we start.
Futureplans for the band?
-Start concerts and have fun on stage and backstage after the long Corona break.
For yourself?
-Stay healthy and happy.
Wisdomword?
-Time flies like an arrow, fruit flies like a banana.
Something to add?
-Not at the moment.
One more question…. Beerfavorite sort? If you did a beer which sort would it be and what have it been called?
-In Bavaria we have so many great sorts of beer. I like the beers from small local breweries in Franconia. E.g. "Spezial" from Ulrich Martin or the great sorts from Pax Bräu. If we did a beer I would probably call it something with Rock'n'Roll. I love the Swedish word for beer so let's call it rock'n'rÖL